Storm Front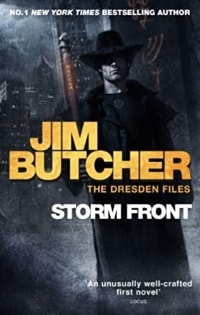 Synopsis

Lost items found. Paranormal Investigations. Consulting. Advice. Reasonable rates. No Love Potions, Endless Purses or Other Entertainment.

Harry Dresden is the best at what he does - and not just because he is the only one who does it. So when the Chicago P.D. has a case that transcends mortal capabilities, they come to him for answers. Because the everyday world is not as 'everyday' as it seems. It's actually full of strange and supernatural things - and most of them don't play well with humans. That's where Harry Dresden comes in. Takes a wizard to catch a - well, whatever it is the police are having trouble with this time.

There's just one problem. Business, to put it mildly, stinks. So when the police bring him in to consult n a grisly double murder committed with black magic, Harry's seeing dollar signs. But where there's black magic, there's a black mage behind it. And now that mage knows Harry's name. And that's when things start to get....interesting.

Magic. It can get a guy killed.