Prep Size
I decided that it would be best to categorise my dolls by size as well as genre. This page is split into genre. Dolls with no link are from my own base. Many of the dolls on this page are not adoptable and adoptable dolls will be indicated.
Base Credit Abbreviations: EA = Eleni Aranelwa, DHF = Doll on the Hill Factory, FD = Fainelloth Dolls, PD = Pisces Design, XP = Xandorra's Place
* = Shistavanen base based art by Dark Natasha.
No link means the site is down.
Star Wars
Auoura
Base: EA
Auoura
Base: SI
Stool: PD
Azet
Base: EA
Chenraccor
Base: DHF
Amaran & Twi'lek
Base: EA

Master Naja XP &
Flik Sivrak EA
Flik Sivrak* &
Shiba Black DHF

Kat Ros & Riv Shiel*
Base: DHF
Shiba Black
Base: FD
Kat Ros
Base: DHF
Mizet
Base: EA
Flik Sivrak
Base: EA

Kat Ros
Base: DHF
Dungeons and Dragons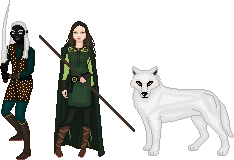 Ira: Base: DHF
Dysnn: Base: Xandora's Place
Isa: By me
Middle Earth
&nbsp &nbsp&nbsp &nbsp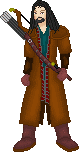 &nbsp &nbsp&nbsp &nbsp&nbsp &nbsp&nbsp &nbsp

Stargate SG-1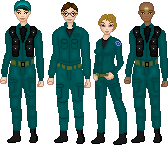 Adoptable
Stargate SG-1
Base:
FD
Star Trek
Classic Trek female officer
Base:
FD
Fantasy

&nbsp &nbsp &nbsp &nbsp &nbsp &nbsp

Celtic Girl
Base: DHF
Viking Wolf*