About Me: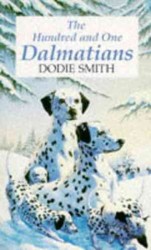 I am old enough to have watched the original broadcast of Animals of Farthing Wood on the BBC! (But I am not going to disclose my actual age, since I don't want to.) In my teens, I was pretty much into reading animal novels and my first proper novel was The One Hundred and One Dalmatians by Dodie Smith. (I didn't see the original Disney film until much later.) The Animals of Farthing Wood was most likely my second!
I discovered the novel when the TV series came out and I was desperate to know what happened to Fox and Badger after their encounter with the River. I was lucky enough to find the book (as it had been re-issued for the series) and this put me on track to reading other books by Colin Dann, along with other books as animals as the main characters in them. Watership Down wasn't among these to begin with, though I did consider buying a copy. In the end, there was no need for I found a hardback copy in the wardrobe when my mum was having a clear out. I began reading it, but it was more complex and longer to what I was used to, so I stopped reading it and picked it up again a few months later.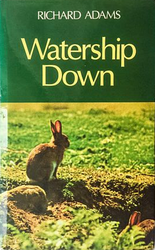 Other books from that time included Call of the Wild and White Fang, by Jack London (getting into White Fang wasn't that easy), Little Foxes by Michael Morpurgo and Wind in the Willows by Kenneth Grahame. I was (and always have been) interested in natural history and animals (and science) so I also collected a lot of field guides and other non-fiction books about animals too in those years. One of my favourite books was the Complete Fox by Les Stocker, (Les Stocker was the founder of St Twiggywinkles, one of the first (if not the first) wildlife hospitals and rehabilitation centres in the UK.) and Urban Foxes by Stephen Harris (a biologist at Bristol University who was one of the first people to study urban foxes in any great detail.)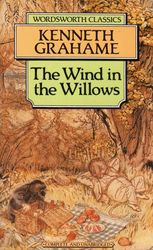 Many years later, I studied for a degree in Zoology and two of the books that started me on that journey were the Animals of Farthing Wood and Watership Down. (Really, I do not think that you can read those two books without gaining some concern for the plight of wild animals and the environment.)
Of course, things change as they inevitably do and I found animal fiction increasingly difficult to get hold of. As a result, my reading habits became more inclined towards science fiction, fantasy and supernatural horror. I do still enjoy the odd animal fiction book when I come across it though, and I also enjoy books on mythology and historical novels if the story appeals to me.